Blueberry Lemon Meringue Cupcakes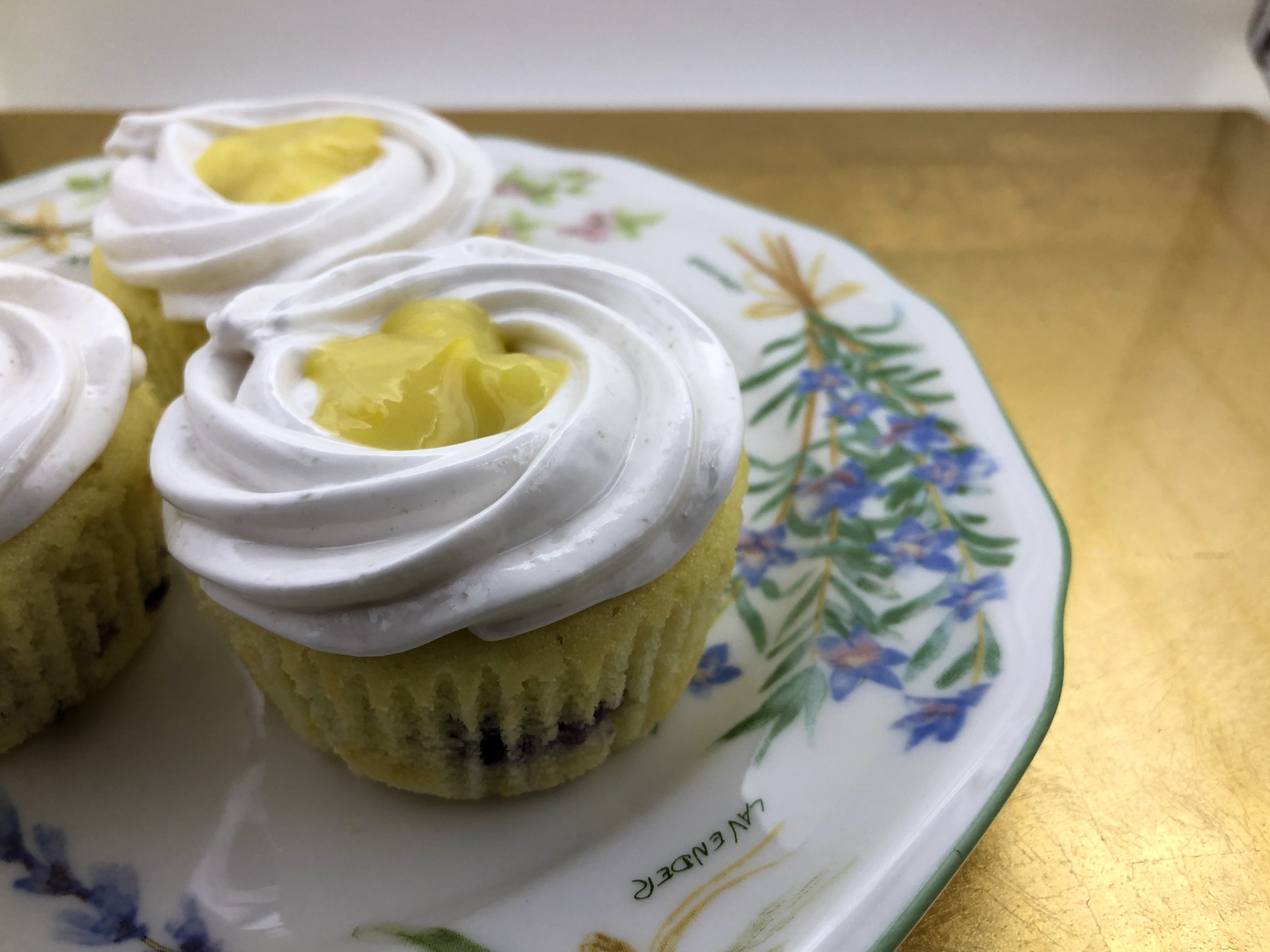 It has been quite a long time since I posted. My last post was black forest cake in November. Mostly, I've been running around because of the holidays and trying to navigate myself through the quarter-life crisis that all 20-somethings seem to go through nowadays. It ended up just feeling like a lot of effort to bother typing up my recipes so I cut back to just Instagram for a couple months. But I'm back! I wanted to make some cupcakes this week and I was also craving some lemon meringue pie. This was highly unusual because lemon is not my favorite dessert flavor at all (raspberry or strawberry please!) and I generally hate meringue. But, cravings are cravings so I decided to go ahead and throw something together. My old roommate is in the process of moving out right now (and a new one is moving in) and my apartment is absolute chaos as a result, so I decided to bake these with my mom. It has also been a very long time since I've made anything with her (before college long). It was great fun!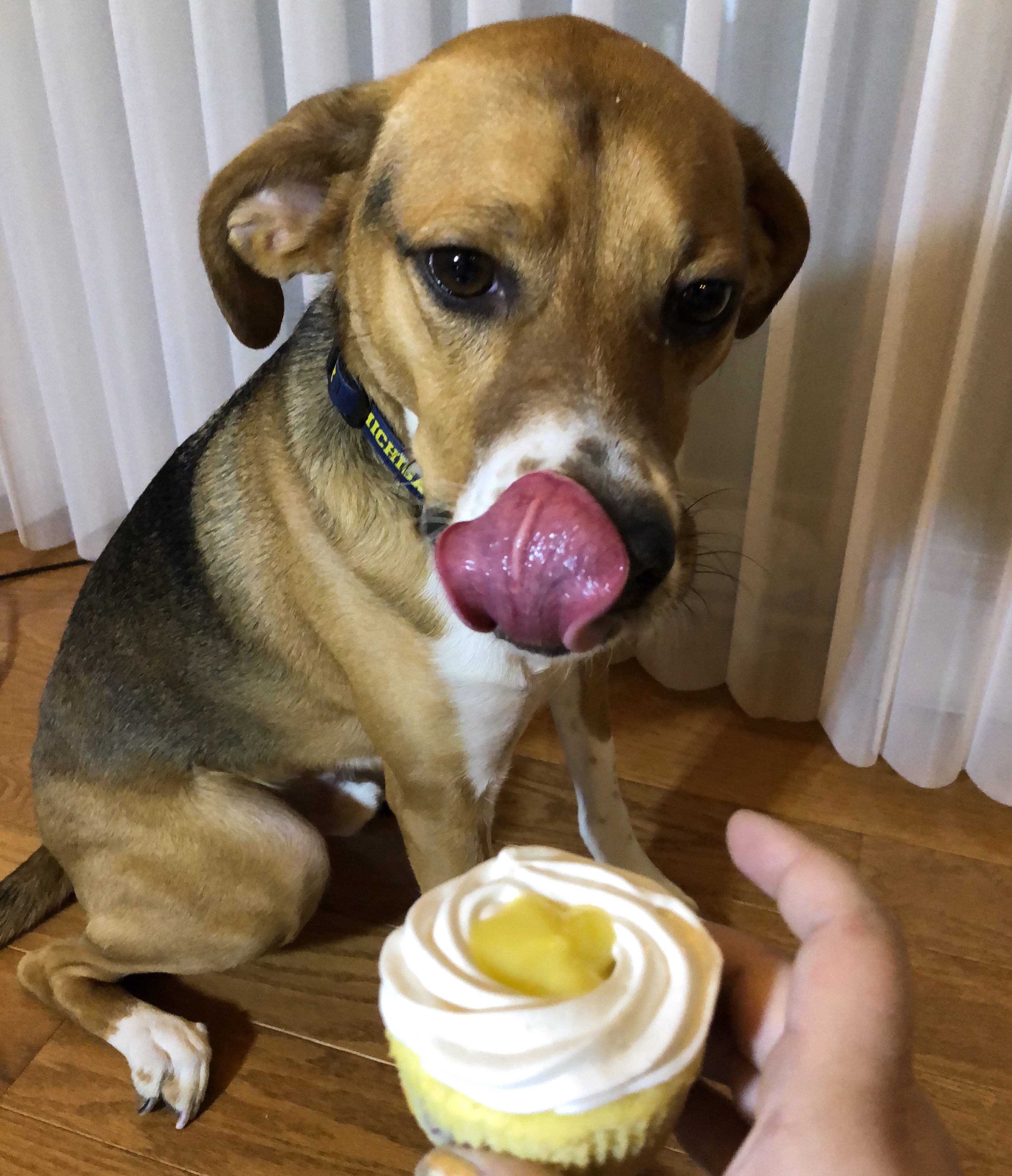 These lemon meringue cupcakes are blueberry lemon cake, topped with a swirl of meringue, with lemon curd inside. I like them because the cake isn't particularly sweet and more like a muffin. Also, as someone who is not really a fan of buttercream, I'm always happy to find a good alternative topping. Overall, I thought they were delicious and hopefully I'll be back to posting recipes more regularly!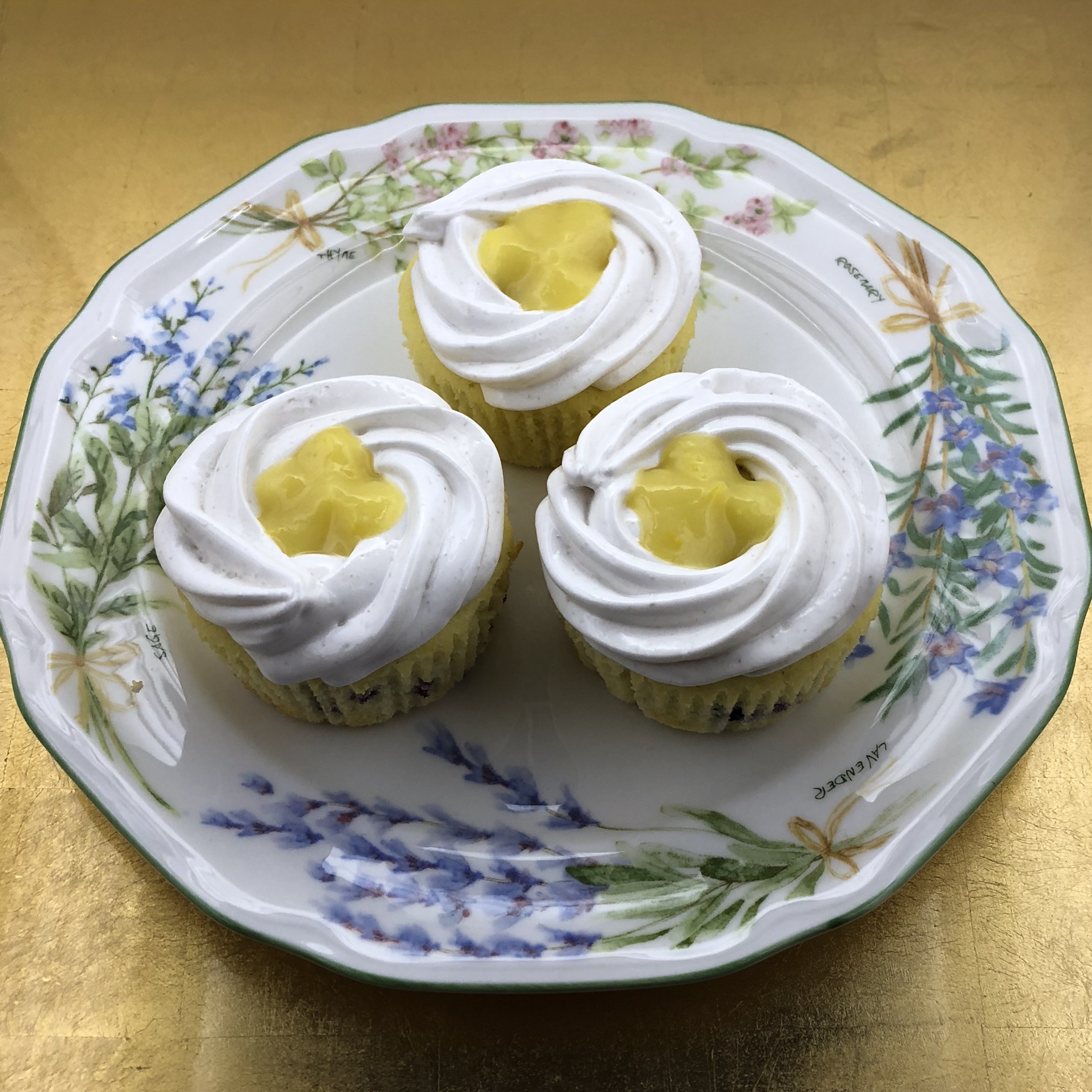 A couple notes:
All the components are pretty quick to make, but make sure you give yourself time to cool them all off.
Don't skip the step where you cover the blueberries in flour or they'll sink to the bottom as the cupcakes bake.
Make sure you never stop whisking the curd as you're making it or you may end up with sugary, lemon-y, scrambled eggs which would be … interesting to say the least.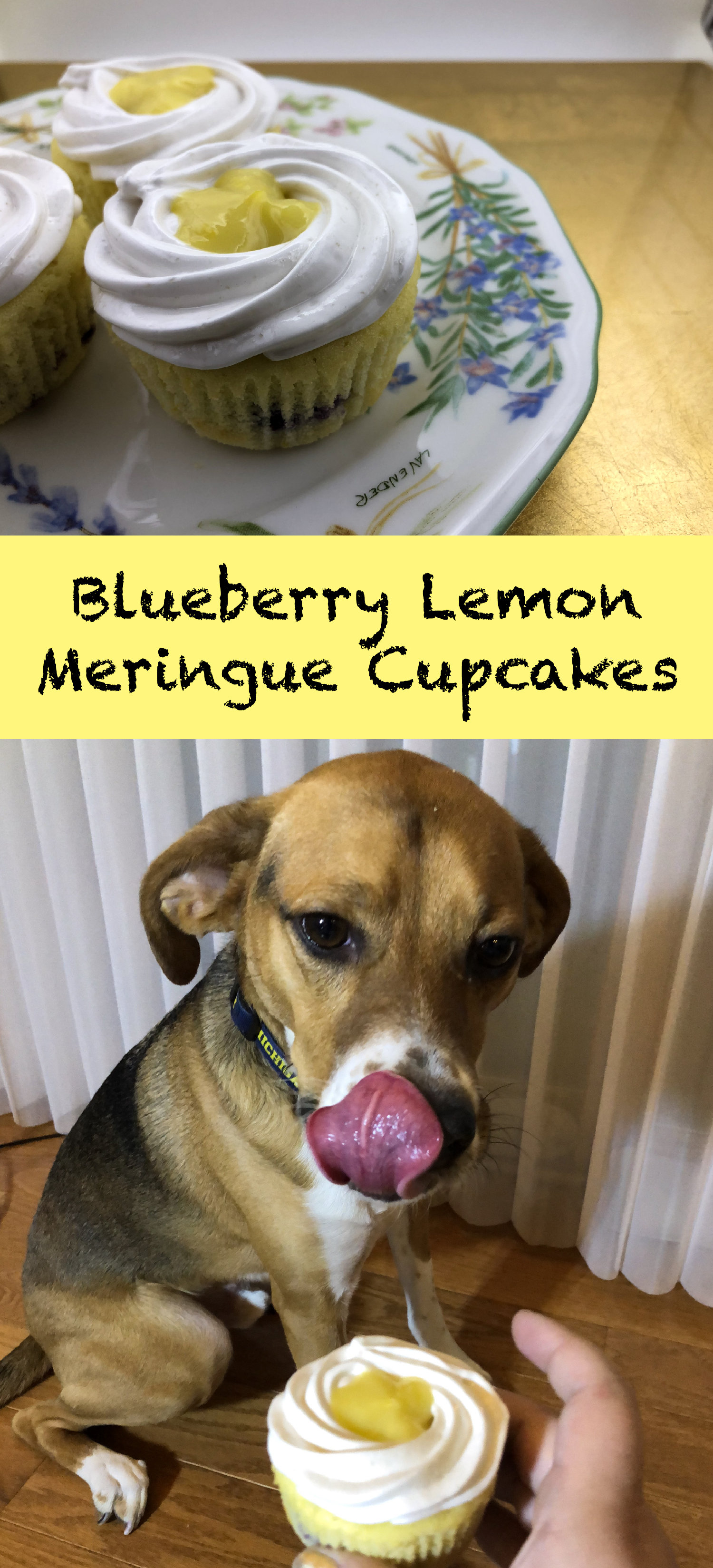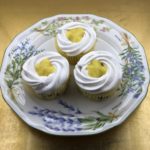 Blueberry Lemon Meringue Cupcakes
Blueberry & lemon cupcakes topped with lemon curd and meringue.
Ingredients
Lemon Blueberry Cupcakes
1.75

cups

all-purpose flour

1

tbsp

lemon zest (~2 lemons)

1/4

cup

lemon juice

1

stick

unsalted butter (room temperature)

3/4

cup

granulated sugar

2

eggs + 1 egg yolk

1

tsp

baking powder

1/2

tsp

baking soda

1/2

tsp

salt

1

cup

buttermilk

3/4

cup

blueberries
Lemon Curd
2

tbsp

lemon juice

1

tsp

lemon zest

2

tbsp

sugar

1

egg

2

tbsp

unsalted butter
Meringue
4

egg whites

1

cup

granulated sugar

1/2

tsp

cream of tartar

1/2

tsp

vanilla
Instructions
Make Lemon Curd
In a very small sauce pan, whisk together lemon juice, sugar, zest, and egg.

On low heat, stir continuously until it thickens and is just about to begin boiling. (~5 minutes)

Immediately transfer to a bowl and cover with saran wrap so that the wrap is touching the surface of the curd. This is to prevent a film from forming.

Chill while you prepare the rest of the recipe.
Bake the Lemon Blueberry Cupcakes
Preheat oven to 350°F and line your muffin tins. (The recipe makes 16 cupcakes.)

Cream together butter and sugar.

Beat in eggs and additional egg yolk, one at a time.

Mix in baking powder, salt, and baking soda.

Coat the blueberries in a small amount of flour.

Gently fold the blueberries into the batter.

Fill the baking cups almost all the way. (Somewhere between 3/4 full and completely full).

Bake for ~20min or until a toothpick comes out clean.

Let cool before frosting.
Make the Meringue
On a double boiler, whip together all ingredients on high speed.

Continue whipping until the meringue reaches 130°F.

Remove the meringue from the double boiler and continue whipping until stiff peaks form.
Assemble the Cupcakes
Pipe a ring of meringue around the perimeter of each cupcake.

Using a small teaspoon, fill in the centers with lemon curd.
---
---