Mini Vegan Pumpkin Pies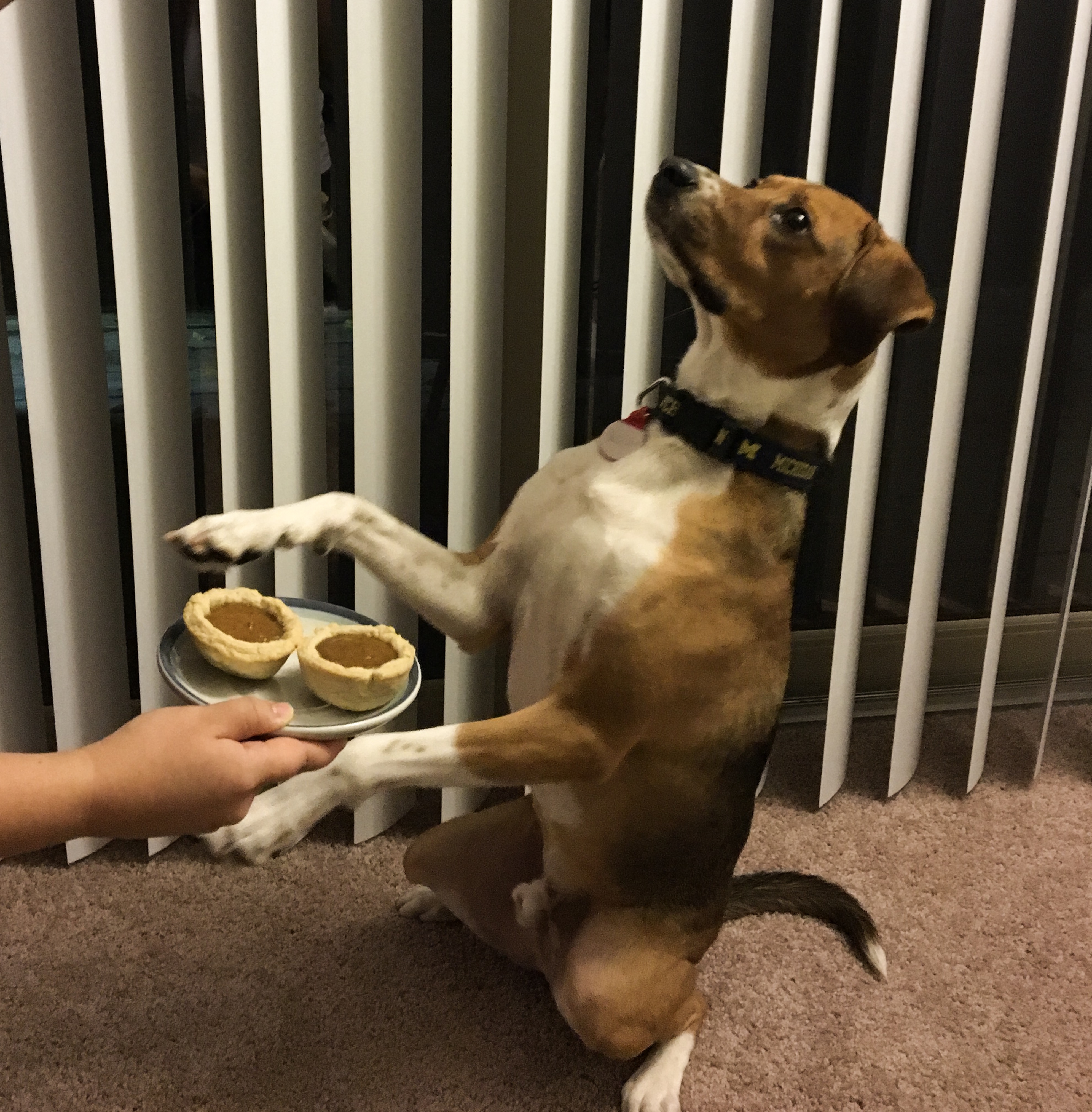 The same day I made the vegan caramel apple cheesecake bars, I also helped my friend make mini vegan pumpkin pies. I actually made 3 things that night. I felt like I had superpowers. Until the next morning when my kitchen was a disaster. Especially right now, my kitchen is so small I can't actually hold my arms up to the sides without hitting something so it takes very little to turn it into a disaster. I think I spent about an hour cleaning it.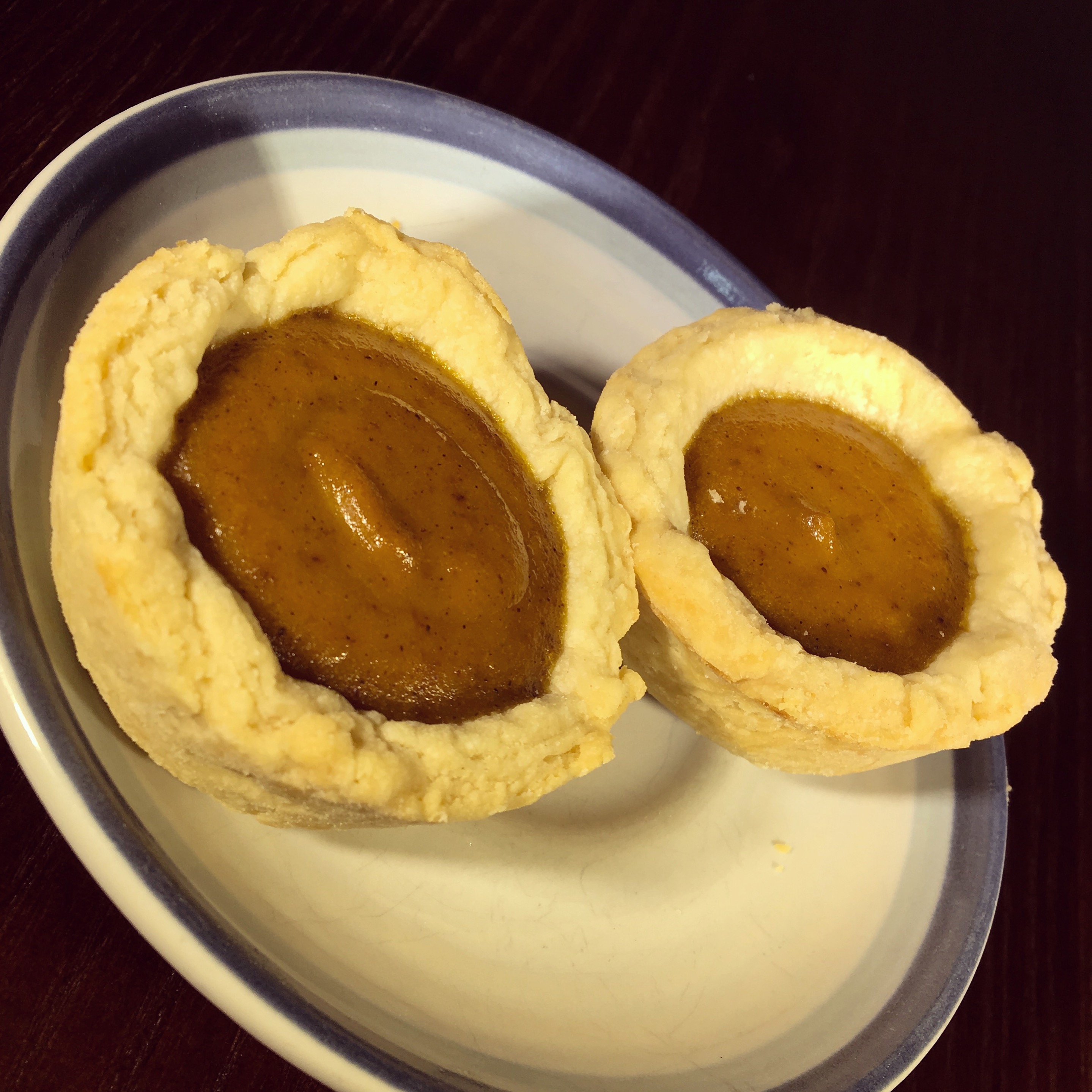 This recipe was actually a guest post for Millenial Mrs. and Mom and I took the opportunity to go in-depth about Pascal's anxiety as well. Yes, dogs can have anxiety! Up until recently, Pascal was actually on puppy Prozac. He's doing a lot better now with lots and lots of training and exposure to humans and he came off the Prozac a couple months ago! It was a big step for us.
The recipe for the mini vegan pumpkin pies can be found here.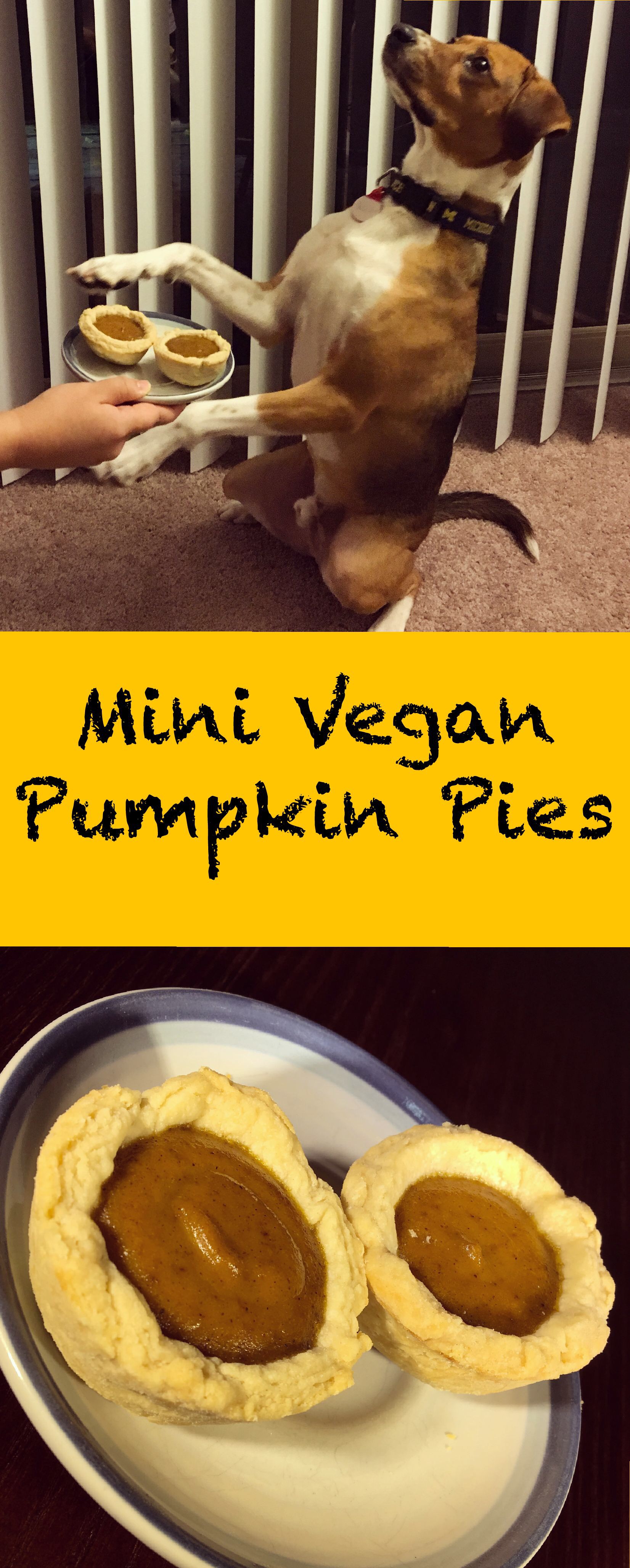 ---
---