Caramel Apple Cheesecake Bars (with a Vegan option)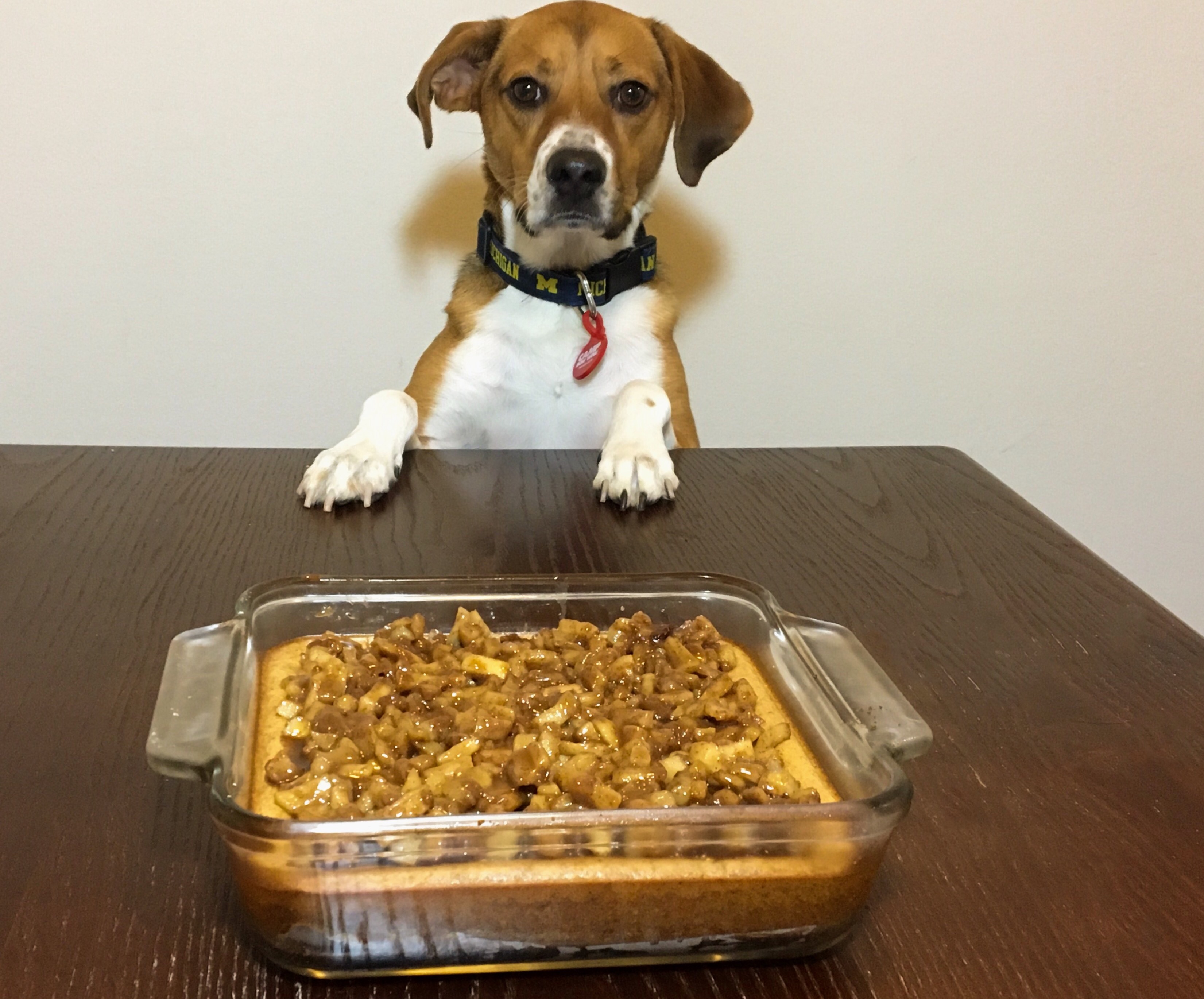 Jump to Recipe
DISCLAIMER: This recipe is for humans not dogs!
The other day, my friend Soumi hit me up and asked me to help her bake some stuff for a department potluck. Only problem: she likes to bake vegan stuff. Vegan baking is definitely out of my usual comfort zone. How do you bake without eggs?! Anyway, I dubiously altered a regular vegan cheesecake recipe to turn it into bars and caramel apple cheesecake. Having also made lots of regular cheesecakes because it's my favorite dessert, I'm also entirely confident that this would work as a non-vegan caramel apple cheesecake too. See the recipe notes if you're looking for how to make it non-vegan.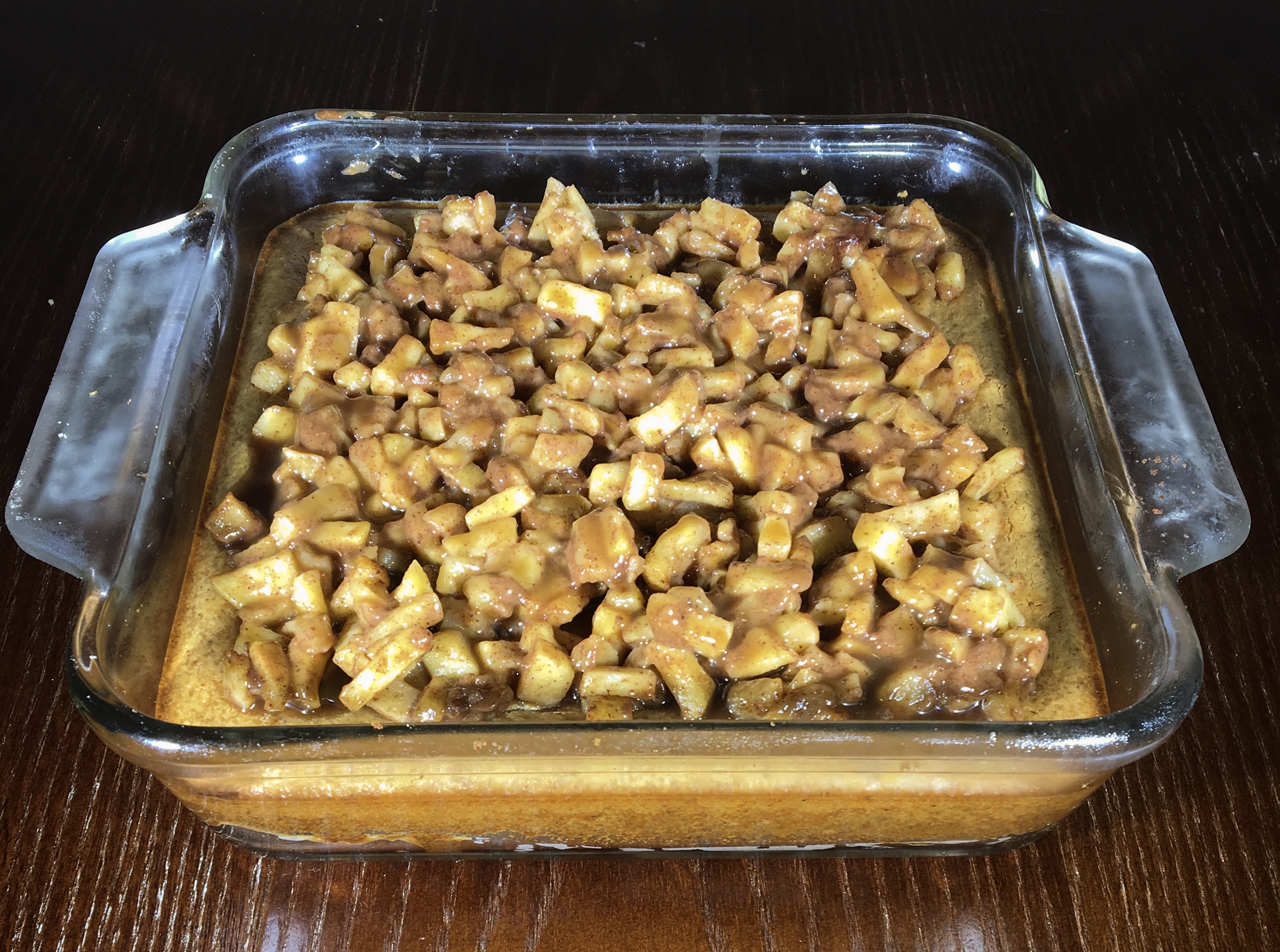 Because it's mid-October, I am very much in the Fall baking mood. We were already also planning on making mini vegan pumpkin pies, so I wanted to go apples for this one. However, the biggest (and easiest) trick to make anything scream "fall" is to mix in the right spices. What are these spices? Cinnamon, cloves, ginger, nutmeg, and allspice. These are the staples of my spice cupboard from mid-September until January.
Turns out soaked and blended cashews turn into a creamy mush that actually works well for making imitation cheesecake. I would suggest using actual butter for the crust to make a more normal cheesecake crust, but the vegetable shortening works in a pinch. However, it does give the crust a bit more of a "powder-y" texture. I considered baking apples directly into the cheesecake, but I decided that would ruin the smooth and creamy texture. The cheesecake was then topped with apple pie filling and caramel sauce. The final result was a fall spice cheesecake, loaded with cinnamon apples and caramel.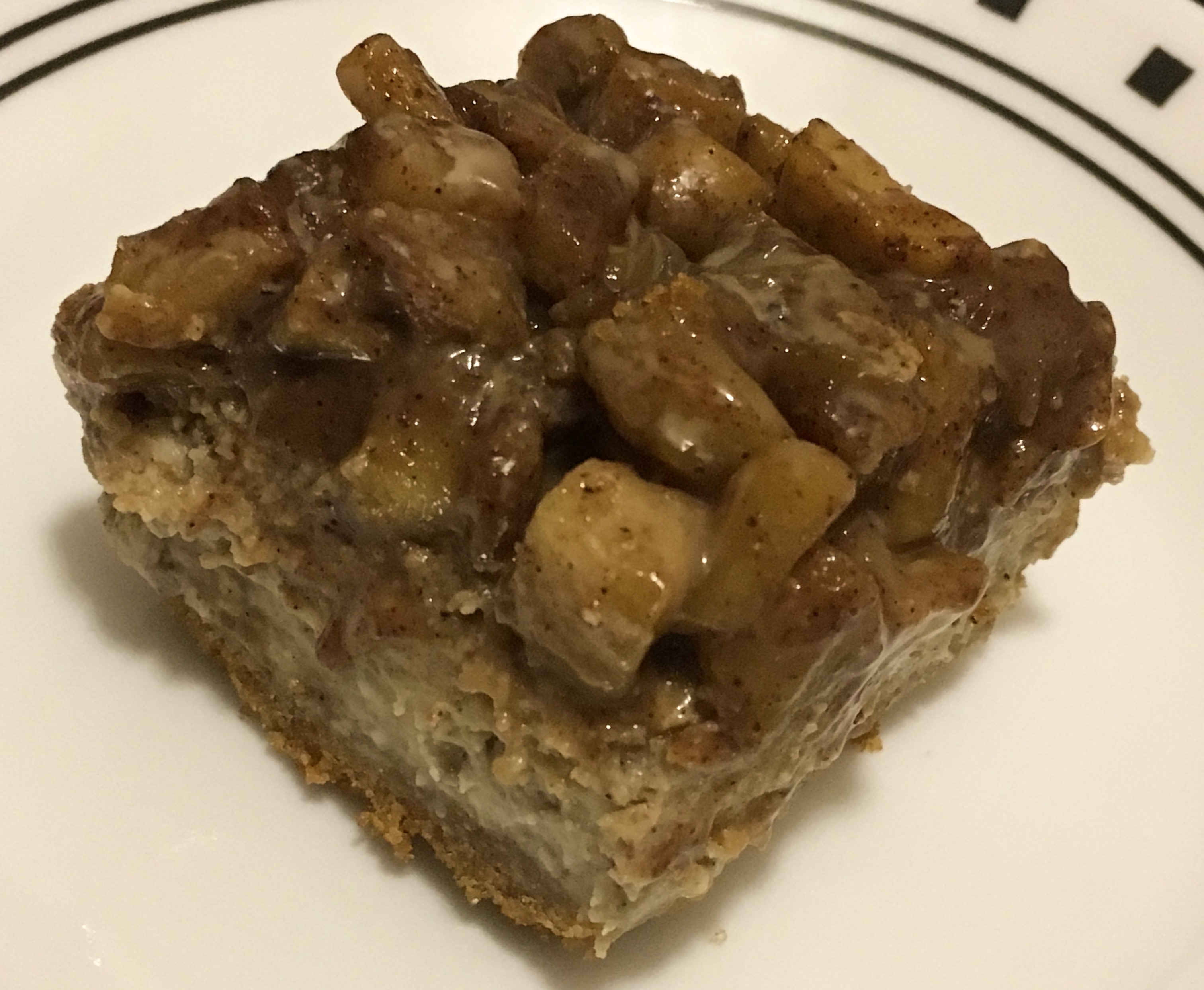 A couple notes:
The caramel sauce and apple topping can be made well in advance.
The cashews need to soak for at least an hour in hot water, so begin soaking well in advance.
If the cheesecake doesn't cool before you put the apples on top, they will sink into the cheesecake.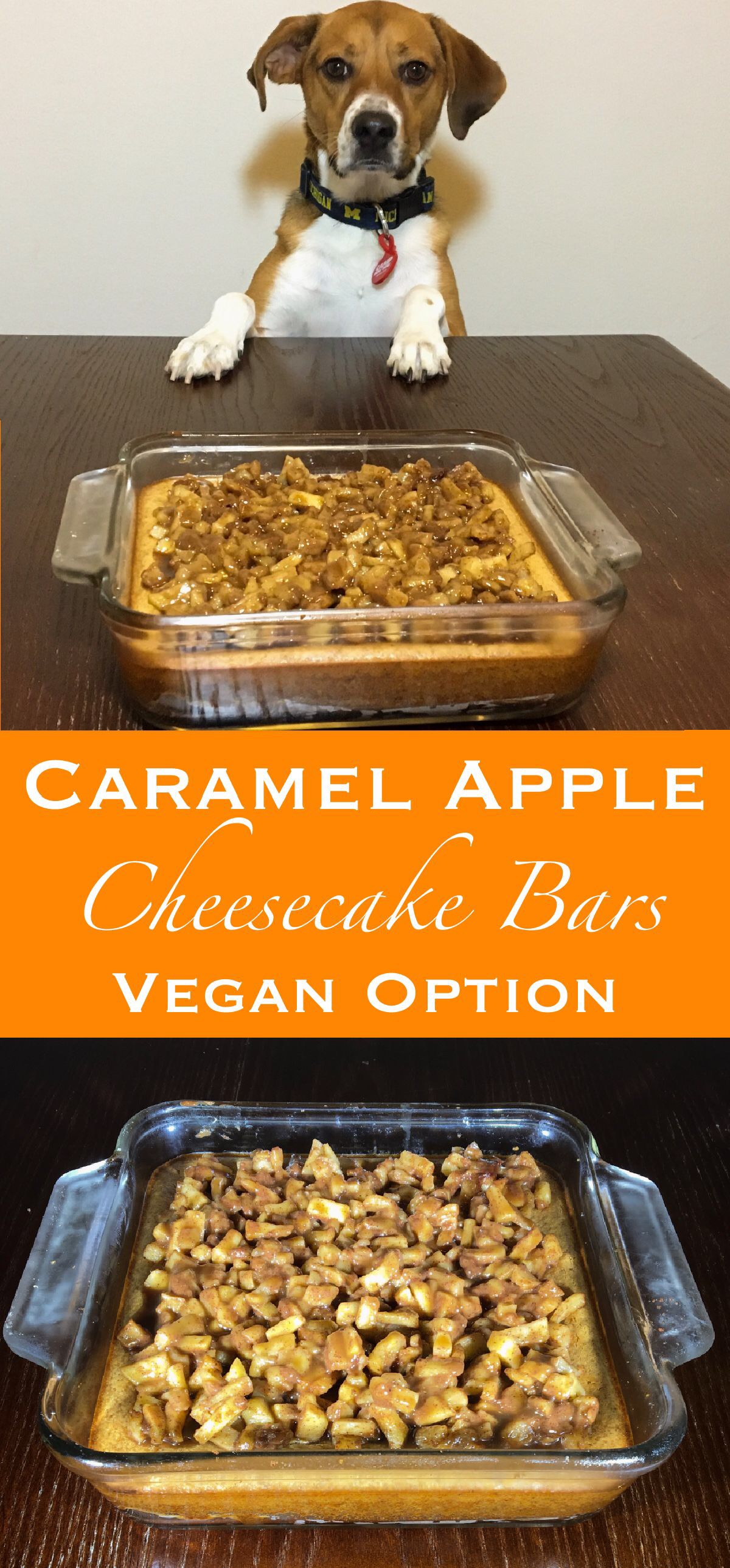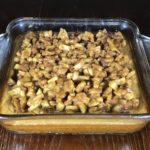 Vegan Caramel Apple Cheesecake Bars
Winter spice cheesecake topped with cinnamon baked apples and caramel sauce. Vegan and non-vegan options.
Ingredients
Crust
1

sleeve

graham crackers (crushed)

1/2

cup

shortening (or butter for non-vegan) (melted)
Vegan Winter Spice Cheesecake
1

cup

raw cashews, soaked and blended

1

cup

coconut cream

8

oz

vegan cream cheese

1

tbsp

corn starch

2/3

cup

maple syrup

2

tbsp

lemon juice

1

pinch

salt

1

tsp

cinnamon

1/2

tsp

nutmeg

1/4

tsp

ground cloves

1/4

tsp

allspice

1/4

tsp

ground ginger
Cinnamon Apple Topping
3

apples (chopped)

3

tbsp

lemon juice

3

tbsp

maple syrup

2

tbsp

light brown sugar

3

tbsp

all-purpose flour

1

tsp

cinnamon

1/4

tsp

nutmeg

1/4

tsp

allspice

1/4

tsp

ground cloves

1/4

tsp

ground ginger
Caramel Sauce
1/4

cup

brown sugar

1/3

cup

coconut milk (or heavy cream for non-vegan)
Instructions
Bake the Cheesecake
Preheat your oven to 350°F and grease an 8x8 baking pan.

Mix together melted shortening (or butter) and crushed graham crackers.

Press into the bottom of the pan.

In a large mixing bowl, mix together vegan cream cheese, blended cashews, and coconut cream.

Add in the cornstarch, maple syrup, lemon juice, and spices.

Pour into the pan and bake for ~1 hour until firm at the edges and slightly jiggly in the middle.

Allow to cool before putting apples and caramel sauce on top.
Make the Cinnamon Apple Topping
Place all the ingredients into a sauce pan.

Place on medium heat and stir occasionally until apples are soft.
Make the Caramel Sauce
Place the ingredients into a saucepan and bring to a boil, stirring constantly.

Reduce the heat to a simmer for 15min, stirring occasionally.
Top the Cheesecake
Spread the apples over the top of the cheesecake and drizzle the caramel over the top.
Recipe Notes
In order to make the cheesecake non-vegan, replace the vegan cream cheese, coconut cream, lemon juice, corn starch, and cashews with 16oz of cream cheese, 1/4 cup of sour cream, and 2 eggs. Also, reduce the maple syrup to 2tbsp.
---
---