How To Do a Mirror Glaze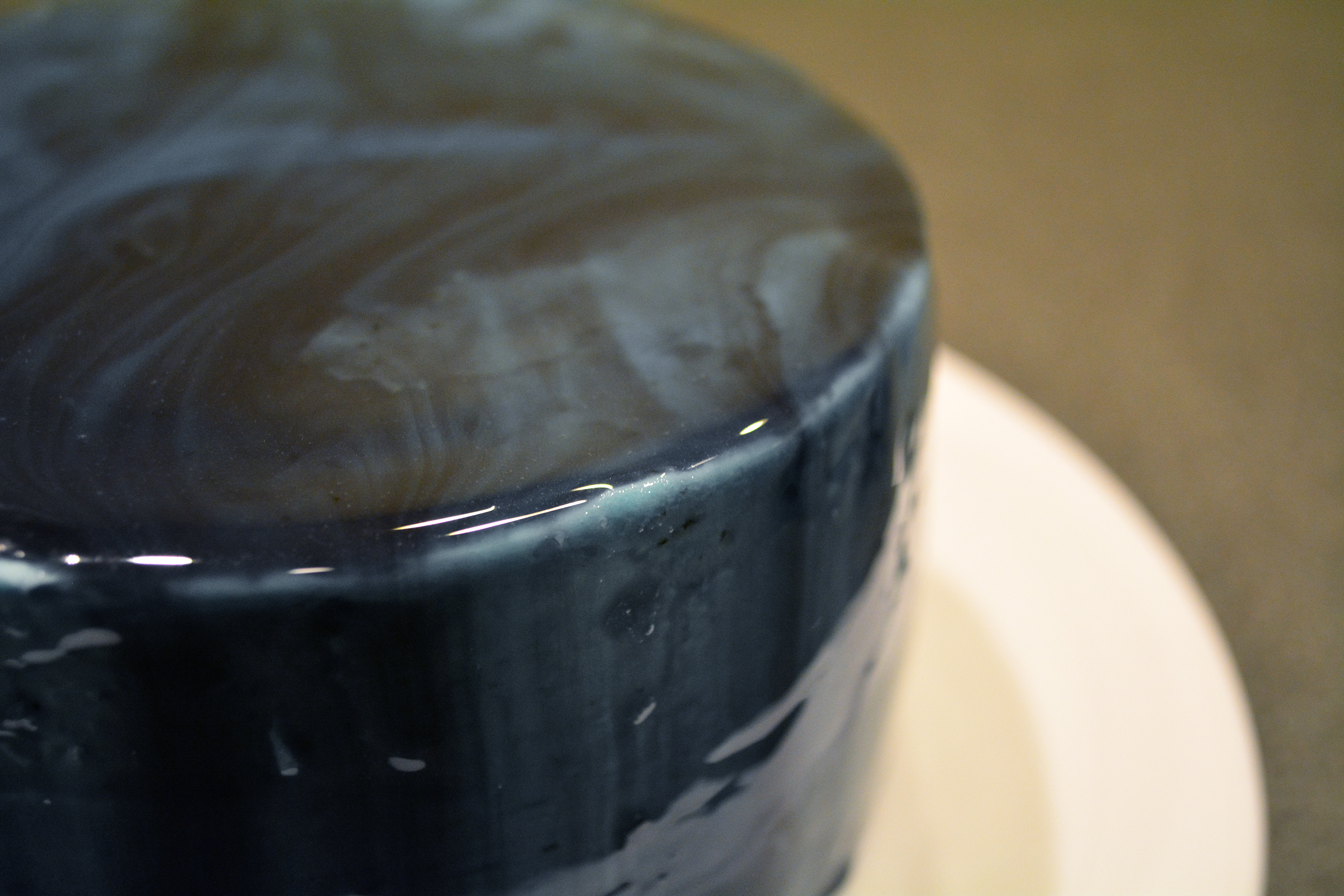 Mirror glazes are undoubtedly super cool, and they're also pretty easy. The worst part of a mirror glaze is the cleanup. You end up using a bunch of different bowls, and the glaze itself is super sticky so the bowls become a pain to clean. Another point of note based on the stickiness: it's super sticky so watch out for dust, stray hair, crumbs, etc.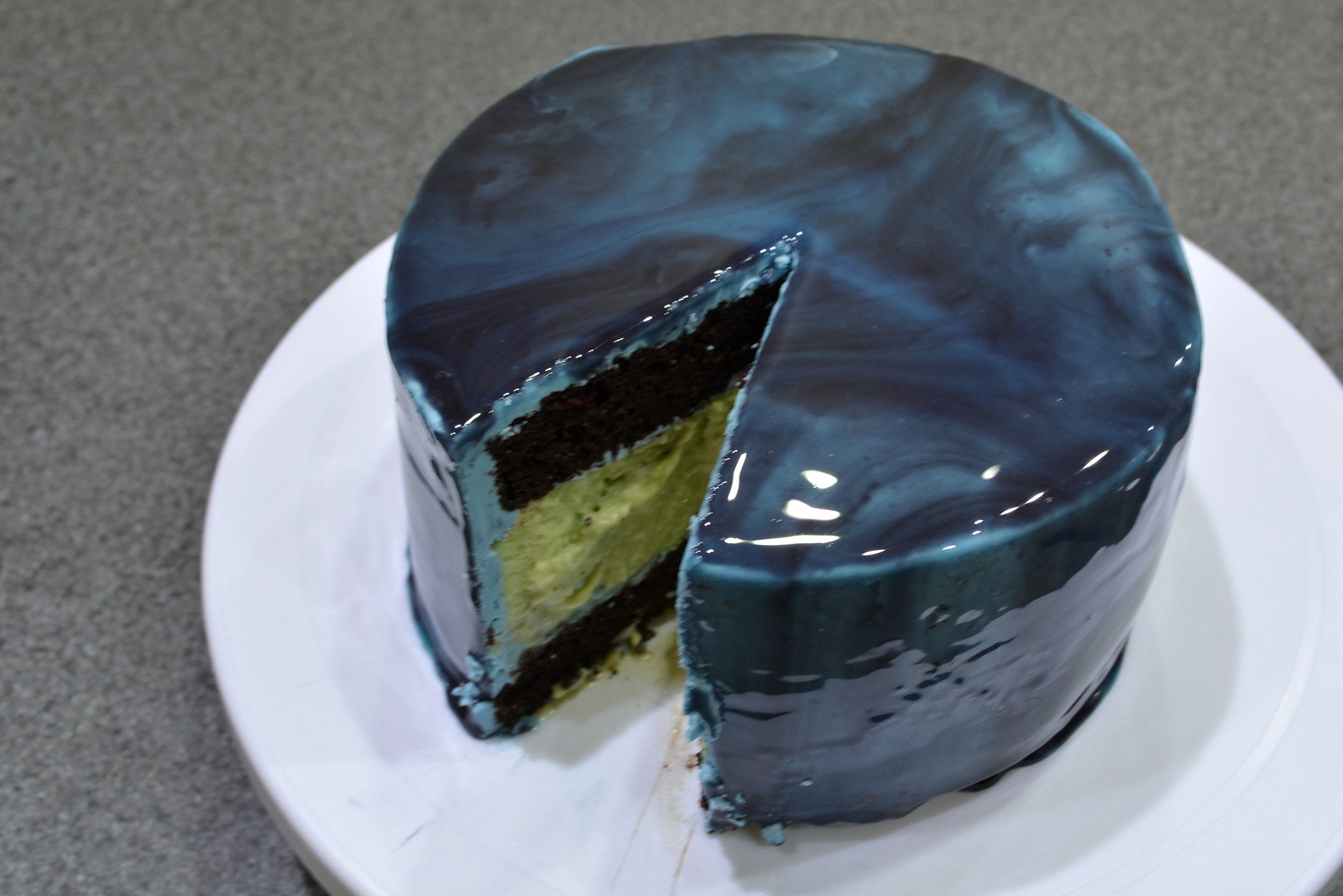 The recipe for the glaze is as follows:
Mirror Glaze
A shiny, chocolate-based glaze to finish a cake.
Ingredients
1.5

cups

granulated sugar

3/4

cup

sweetened condensed milk

3/4

cup

light corn syrup

1

cup

water

8

tsp

gelatin

12

oz

chocolate chips (white if you're going to color)

gel food coloring
Instructions
Bloom the gelatin in 1/4 cup of cold water for 5 minutes.

In a large metal mixing bowl, combine the condensed milk, sugar, corn syrup, and the rest of the water.

On a double boiler, heat the mixture while stirring constantly until it begins to simmer.

Add the bloomfed gelatin. Stir until it melts and is incorporated completely.

Add the chocolate chips and stir in until it melts.

Strain into another container, and let cool and color as you desire.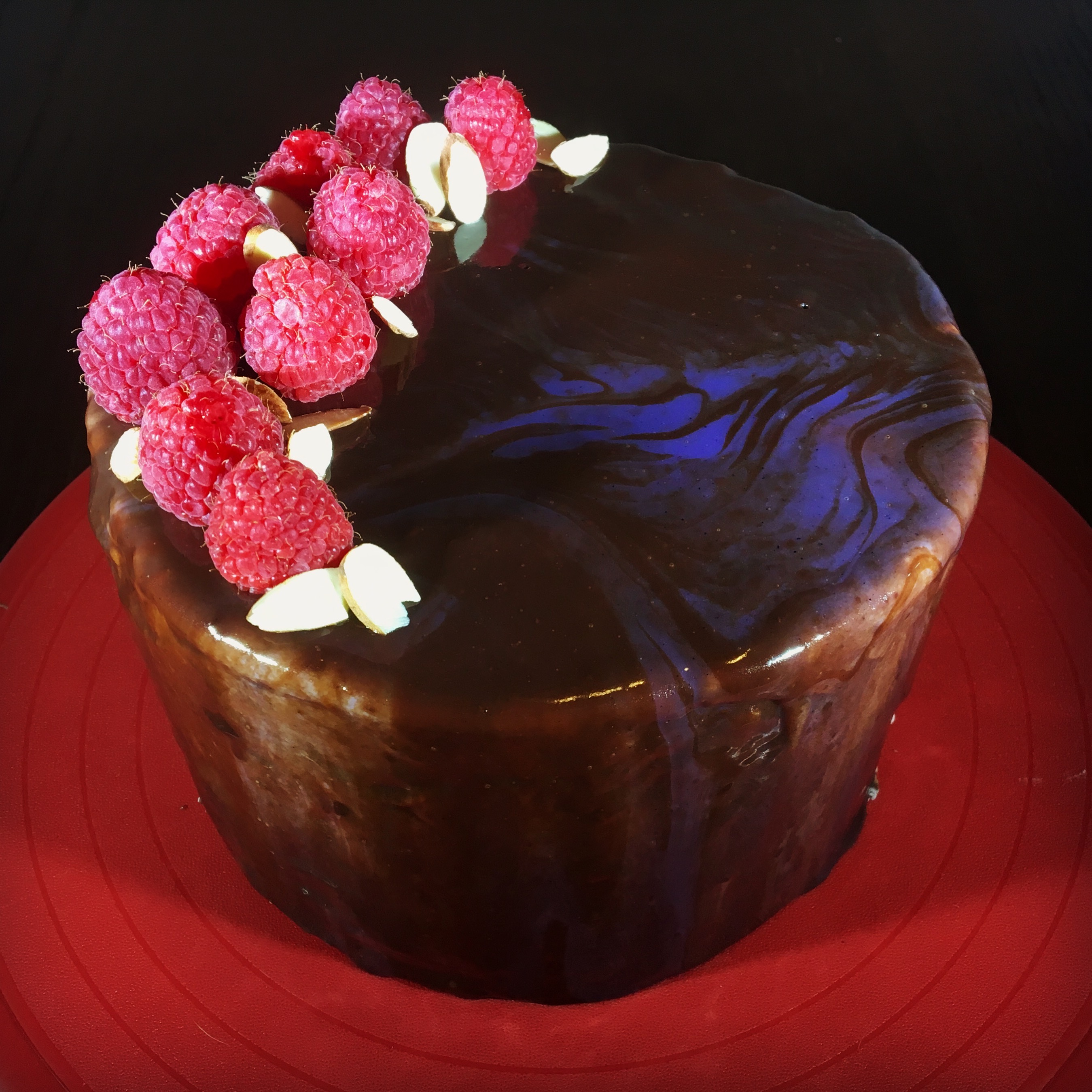 Once the glaze is made, grab a large baking pan. You want the cake to be able to fit inside the baking pan. Then, place an upside down mug, or another flat surface that's smaller than the cake in the pan.
Pour each color of glaze into each other. Do not stir or you'll just get a muddy color. 
Then, pour the glaze over the cake, and let it sit and drip off for about 15 minutes. If you want to add a small amount of a color, then you can drizzle it on top with a spoon.
Move the cake back onto wherever you're going to serve or store it.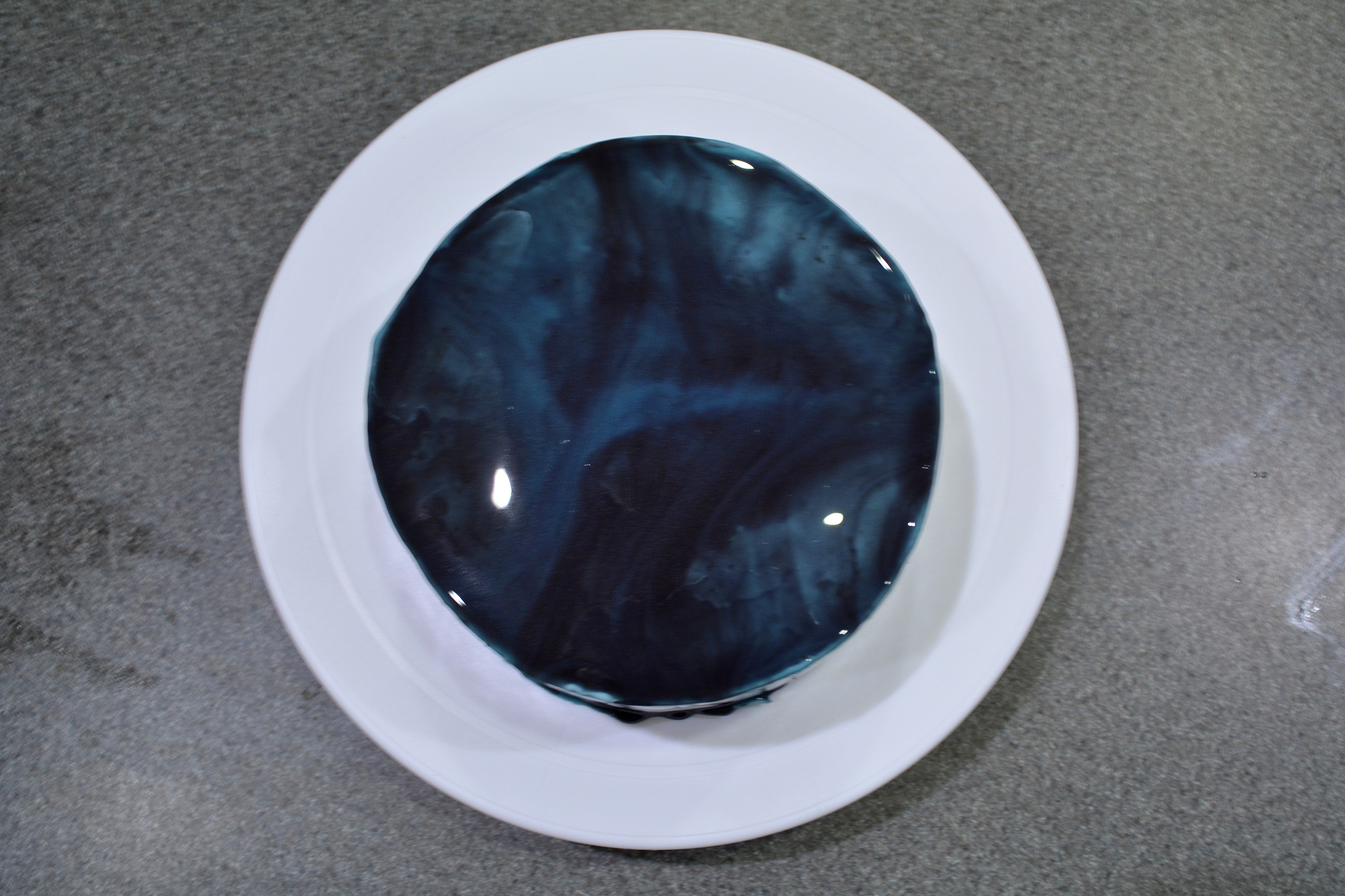 That's it! Like I said, it's really very simple. However, there are a few points you need to remember.
The glaze must be room temperature when you pour it. Otherwise, it'll melt the buttercream off the cake and you'll have a disaster on your hands.
Speaking of buttercream, the glaze will look much smoother if you frost the cake with a base layer of buttercream first.
You can use any kind of chocolate, but obviously white chocolate is best for coloring.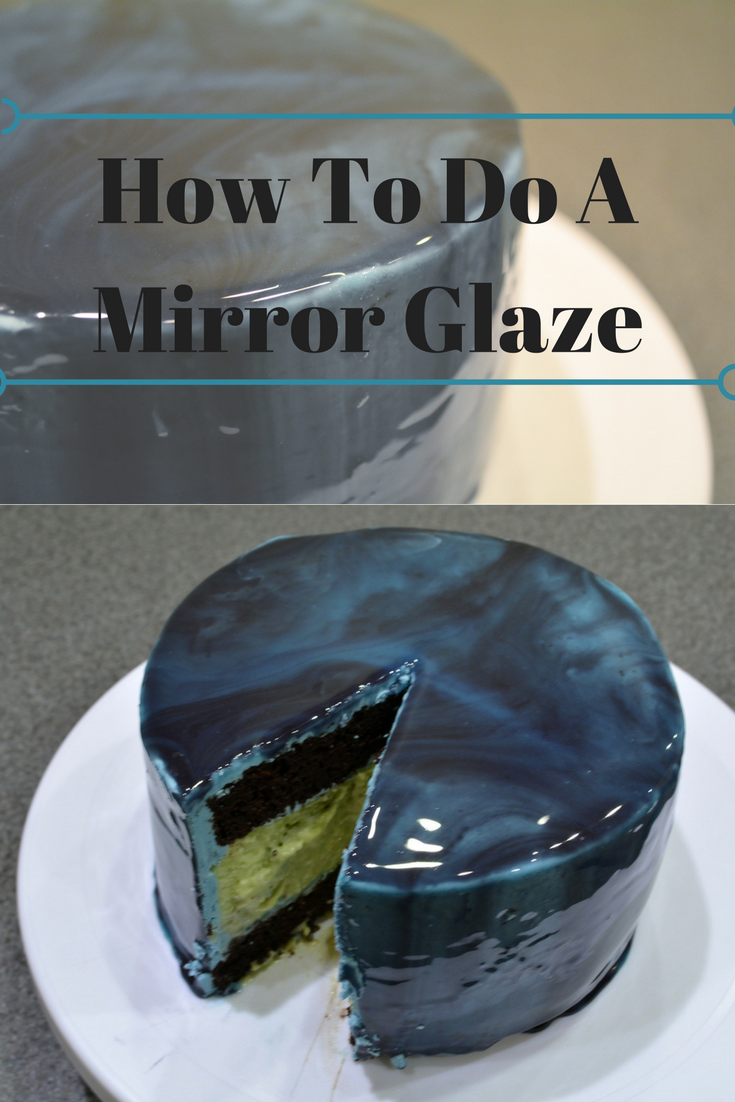 ---
---