High Hat Cupcakes with Coconut Frosting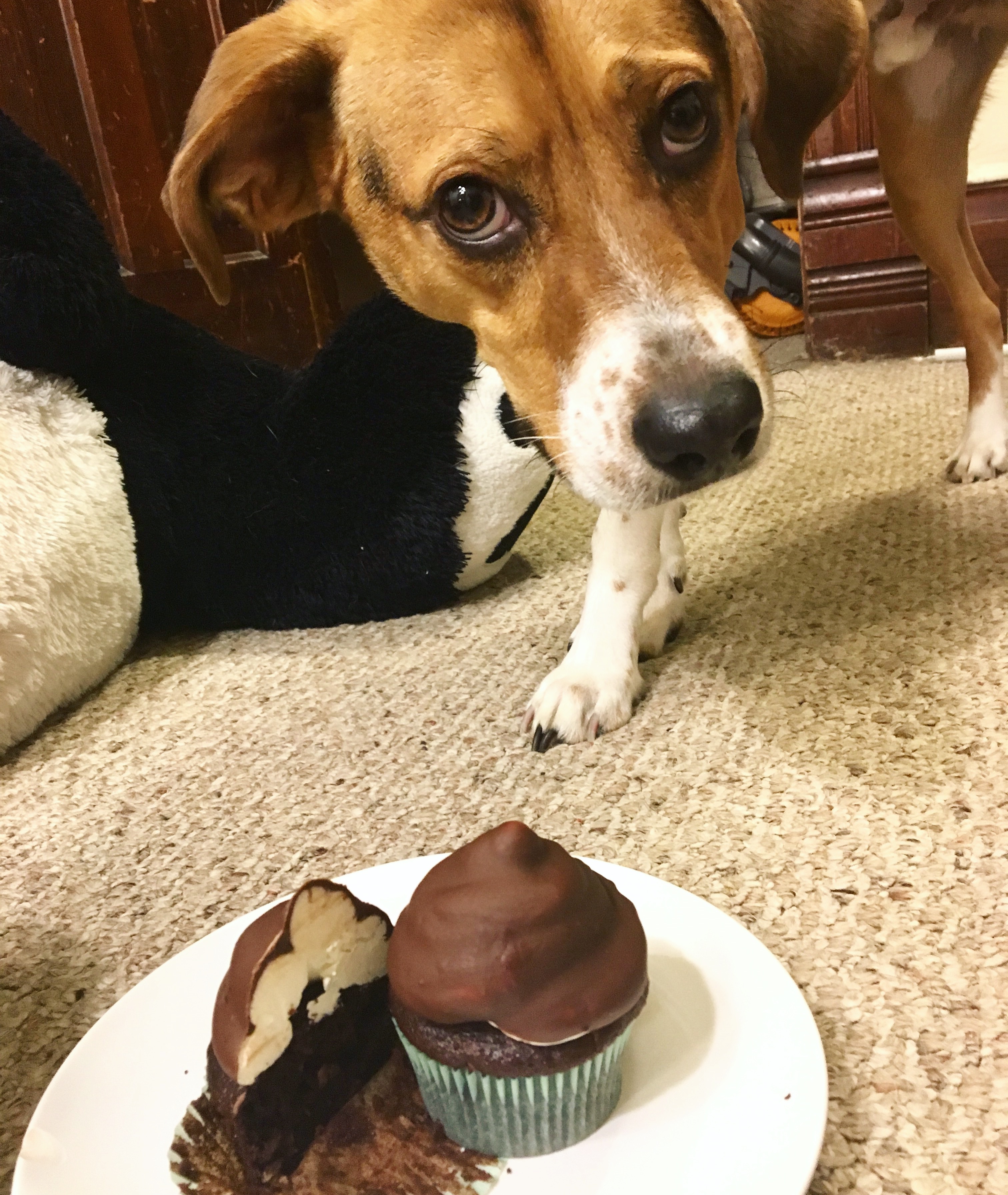 Jump to Recipe
DISCLAIMER: This recipe is for humans not dogs!
I've been swamped in medical school applications the last couple of weeks, but I'm moving out of my house to a new apartment soon, and I needed to clean my kitchen out a bit. After taking stock of what I had, I had a lot of extra coconut stuff, and what goes better with coconut than chocolate? Cupcakes are way less work to make than a layer cake so I decided to make some chocolate cupcakes and throw some coconut in there, and top them with coconut frosting. I had also seen chocolate-covered cupcakes somewhere recently, and after some searching, I discovered that they're often called "high hat cupcakes." Maybe because they look like a witch's hat? Anyway, I decided that turning regular cupcakes into high hat cupcakes would be an easy way to make the dessert more fun and fancy.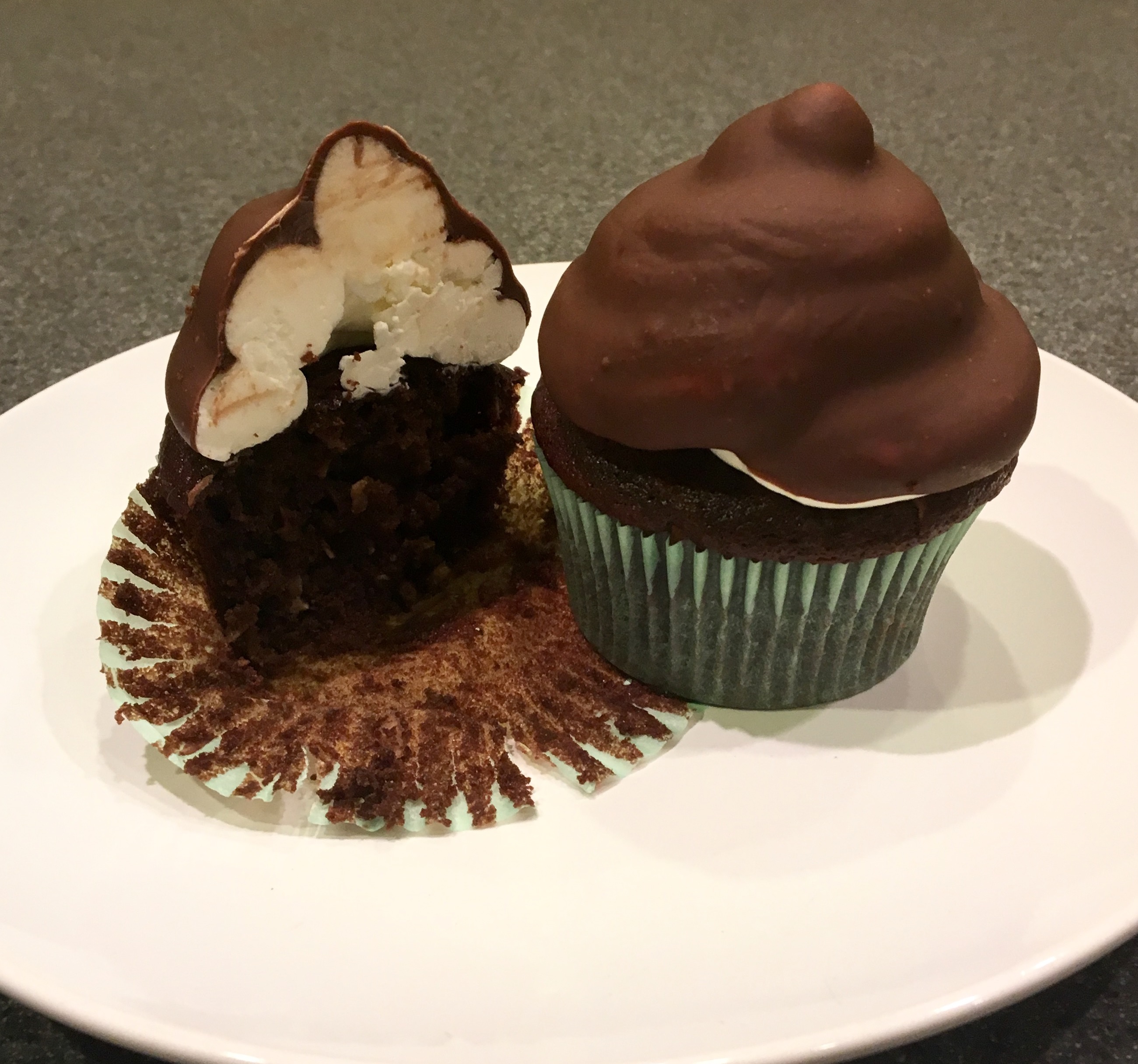 These high hat cupcakes really were quick and easy to make. I took my time, taking naps and watching TV in the process, and they were still done within three hours. The only part that takes a little bit of time is getting the frosting cool enough that you don't accidentally melt it down when you dip them in melted chocolate. My solution was to throw the cupcakes in the freezer, and then fall asleep while watching an episode of Gilmore Girls. I also popped them back into the freezer as soon as the cupcakes were dipped in the chocolate. I'm not sure if it was necessary, but I didn't want to take any risks.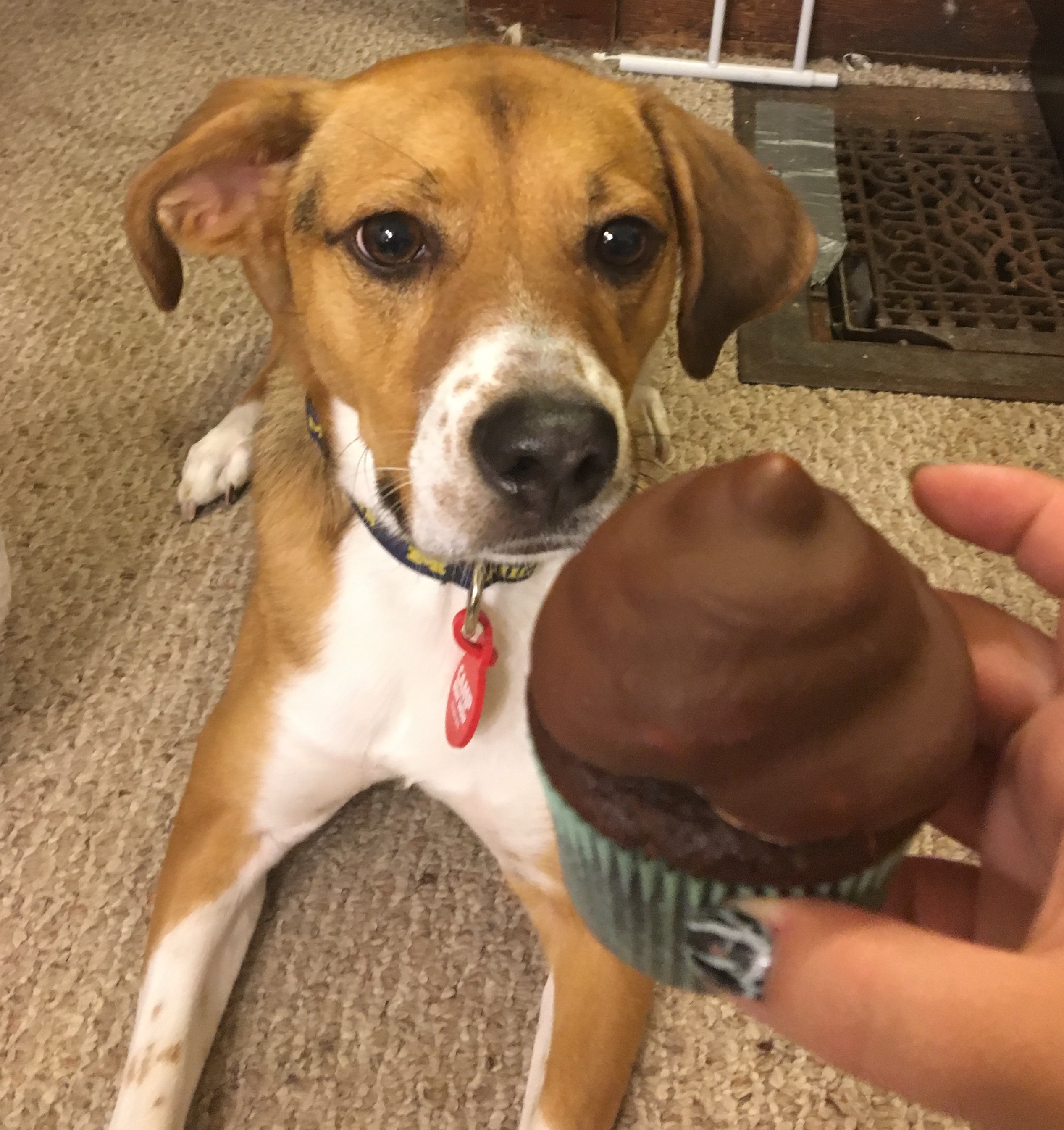 A Couple Notes:
Use your freezer, it really helps move the whole process along faster.
Make sure that your cupcakes are at least room temperature before frosting them or you'll have frosting melting off your cupcakes
To pipe on the frosting, I didn't even bother with a tip. I just cut a hole in the bottom of a piping bag and swirled the frosting on. I do this whenever I need a round tip. You can do different sizes as well like I did for these brain cupcakes.
Seriously, these high hat cupcakes were really easy and straightforward to make. I have no secret tips for getting them awesome.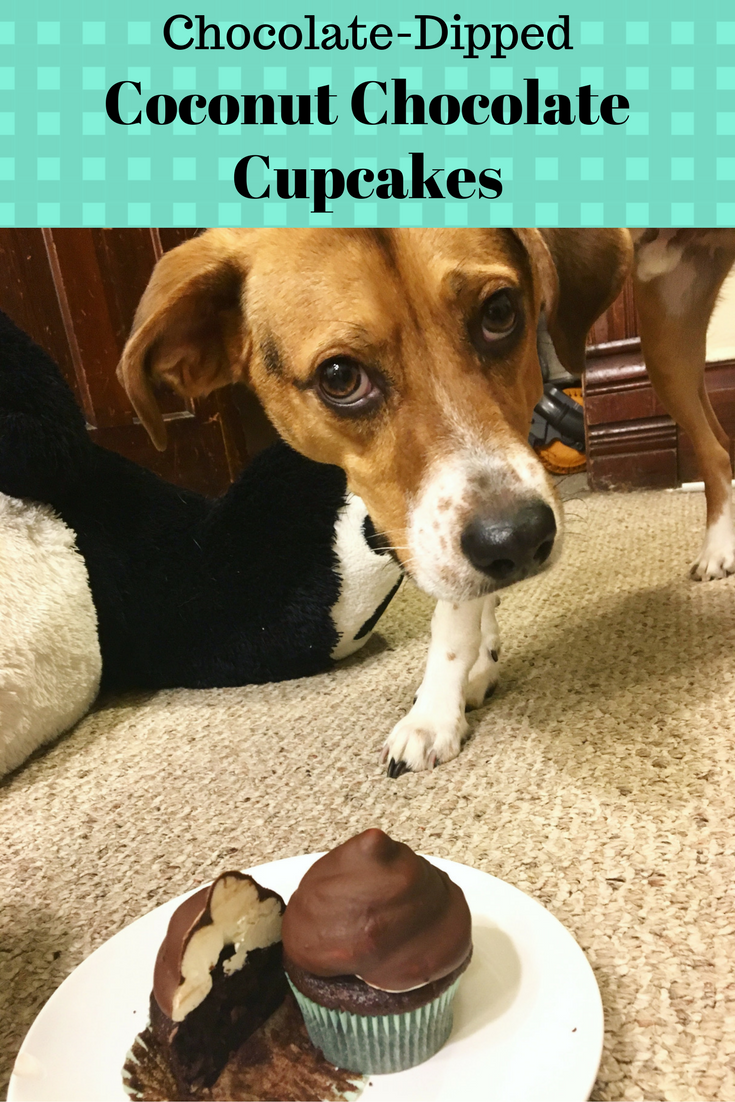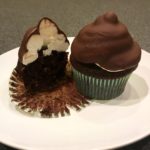 High Hat Cupcakes with Coconut Frosting
Chocolate cupcakes with coconut frosting, dipped in chocolate. A quick, easy, and fun recipe. Skip the chocolate covering for a more elegant look.

Ingredients
Coconut Chocolate Cupcakes
1/3

cup

oil (any kind)

1/2

cup

granulated sugar

1/2

cup

brown sugar (packed)

2

eggs

2

tsp

coconut extract

1/4

tsp

salt

1/2

tsp

baking soda

3/4

tsp

baking powder

3/4

cup

all-purpose flour

1/2

cup

cocoa powder

1/2

cup

buttermilk

1/2

cup

coconut shavings
Coconut Swiss Meringue Buttercream
3

egg whites

1

cup

granulated sugar

2

tsp

coconut extract

3

sticks

unsalted butter (room temperature)

1/4

cup

coconut shavings (sweetened)
Chocolate Covering
12

oz

milk chocolate (chips or chopped)

3

tbsp

shortening
Instructions
Bake the Cupcakes
Line a muffin tin with 12 cupcake liners and preheat the oven to 350°F

Mix together sugars and oil

Beat in eggs, one at a time

If you want the best possible cupcakes, sift together cocoa powder, flour, baking powder, baking soda, and salt and incorporate it into the batter in 3 parts, alternating with buttermilk. If you want to save dishes (like me), follow the steps below.

Mix in baking powder, baking soda, and salt

Mix in half the cocoa powder

Mix in half the buttermilk

Mix in the second half of the cocoa powder

Fold the coconut shavings into the batter

Fill the cupcake liners between halfway and 3/4 of the way full and bake for 15-20 minutes until a toothpick comes out clean.

Let cool to room temperature
Make Coconute Swiss Meringue Buttercream
Combine egg whites and sugar

Beat until the mixture reaches 140-150°F

Remove from heat and continue beating until stiff peaks form

Let sit for 5-10min until the meringue cools off

Mix in butter and beat until it looks like frosting. It may curdle at first and get grainy, don't worry, just keep mixing and it'll eventually look right.
Assemble the Cupcakes
Frost the cupcakes. I just cut the tip off of a piping bag and swirled frosting on.

Let the chocolate mixture cool slightly and freeze the cupcakes for ~30min until the frosting hardens

Melt the chocolate with 3tbsp of shortening (you can do this while the frosting is hardening)

Dip the cupcakes into the melted chocolate

Put the cupcakes back in the freezer (or refrigerator) until the chocolate hardens
---
---